We offer a variety of payment solutions.
IVR Payment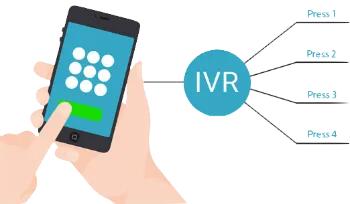 Our Interactive Voice Response (IVR) technology provides residents with a secure and automated way to make credit card or check payments over the phone. Bilingual voice assistance guides them through the process, making it easy for them to complete payments.
Benefits:
💰 Reduced costs, increased efficiency: Our IVR technology helps you provide reliable customer support without assigning staff to field balance inquiry calls. The voice-automated system increases productivity and helps you utilize your staff and resources more efficiently.
🔒 Secure payments: Residents who prefer to pay by phone can review their account balance in real time, make secure payments through a PCI-certified gateway, and receive instant acknowledgment of payment, leading to improved public satisfaction and trust.
👥 One system, multiple benefits: Both credit card and check payments are directly deposited into your bank account. NSF check payments and other reports are provided to help you monitor all transactions.
Web and Mobile Payments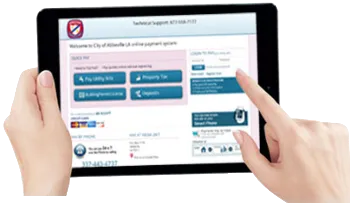 Our secure web and mobile payment solutions can help your city government ensure seamless revenue collection while providing your residents with a user-friendly and convenient payment experience.
Benefits:
🎉 Convenient payment option: Flexible online payment solutions allow your residents to make payments through any smart device, providing the convenience they want and deserve. They also have 24/7 access to their payment history, account balance, and other important details, helping them stay up-to-date on their account and payment information.
👩‍💻 Customer-friendly technical support: Our web payment page includes a technical support number and a chat button, so your residents can contact us for quality technical assistance and a seamless payment experience.
💳 E-check payment option: Our online payment system accepts e-check payments, adding another layer of convenience for your residents.
📱 Mobile-enabled technology: Our online portal is mobile-enabled, allowing residents to easily make payments using their smartphone. This is an important feature because most people today use their mobile phones for nearly every transaction.
💸 QuickPay feature & multiple balance look-up options: Residents can visit our portal and quickly make a payment without creating a user account. They can simply look up their balance and other information by entering different types of identification details.
For utility payments, they can use:
Account number
Last name and house number
For court payments, they can use:
Driver's License
Citation number
License plate number
Last name and date of birth
🔍 Real-time balance look-up & option for recurring payments: Residents also have the option to create a user account to track their payment history, set up recurring payments, access account information, and more.
📊 Detailed reports for smarter decision-making: Comprehensive transaction reports provide holistic data of your revenue collection, helping you track payments and make informed business decisions for your department.
Point-of-Sale (POS) Payment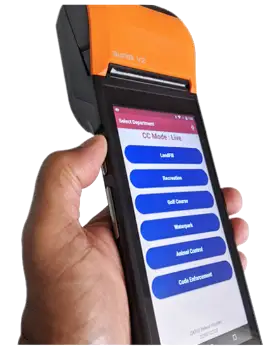 Our point-of-sale payment system facilitates in-person payments of utility bills, citations, and taxes. It comes equipped with a receipt printer, barcode scanner, and credit card reader, making it easy to use and efficient.
Benefits:
💳 Wider payment options: Our POS system is designed to accept payments via EMV chip cards, Apple Pay, and Google Wallet, giving your residents greater payment flexibility and convenience.
⏭️ Increased efficiency: Our POS system enables your staff to accept payments quickly and efficiently. The user-friendly interface makes it easy to operate, boosting productivity and ensuring a smooth workflow.
🔒 Safe & secure: We believe in protecting all transactions, so we provide state-of-the-art ciphering and encryption mechanisms to ensure secure transactions.